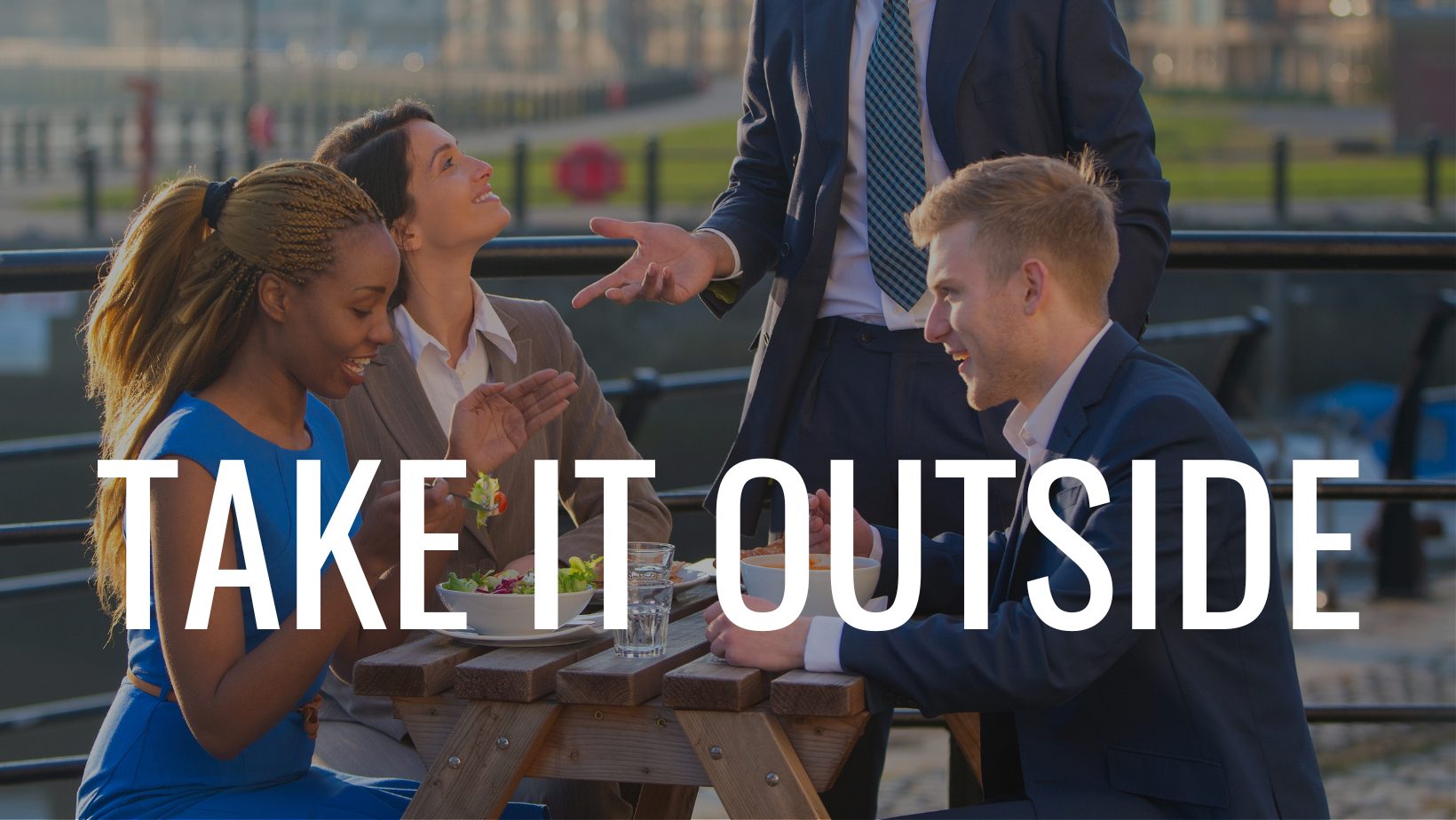 Small Business Grant Funding Available
Take It Outside is a Commerce RI initiative to combat COVID 19 and increase outdoor small business operations. Northern Rhode Island Chamber of Commerce will facilitate the program by reimbursing valid expenses. This is the third round of Take It Outside funding. Applicants may be reimbursed up to $10,000 total from one or multiple organizations, for this round of funding.
READY TO TAKE IT OUTSIDE?
Must be a valid, active, for-profit entity registered in the State of Rhode Island.
Gross Annual Revenue did not exceed $1,000,000 in FY 2020 or 2021.
Must have a demonstrated financial loss due to COVID 19.
The cost of purchasing, obtaining, delivering, or installing:
Tables
Chairs
Tents
Cleaning Supplies
Signage
Bike Racks
Security
Contactless Technology
Weatherization
Covers / Roofs for Outdoor Patios (not fully enclosing space)
Lumber for Outdoor Decks
Labor, Time, Materials by third party contractors for outdoor decks (& similar structures that expand outdoor activities)
New as of June 10, 2022
Igloos
Outdoor furniture used to expand outdoor capacity, including bar carts and serving stations IF used to expand outdoor capacity.
Gloves
Labor for services (example paying contractor to install tent)
Umbrellas
New eligible items as of August 10, 2022
Portable outdoor staging (as long as the stage is for outdoor use only)
Fire Pit (propane or other fuel serviced by public utility cannot be reimbursed)
Coolers, refrigerators, freezer (must exclusively be used to support outdoor operations)
Generators to service outdoor space
Plastic to cover menus (only for menus used outside)
Trash bins and Garbage bags (must be used exclusively for outdoors)
Outdoor games such as bocce ball, corn hole
TV installation at outside bar
Not included:
Propane/fuel for outdoor heaters
Flowers and plants
Walk in Coolers
Plastic cups for outdoor dining
Normal business expenses such as plates, takeout containers, cups
Permit fees
Table technology (such as iPads/tablets)
Paying existing staff
Outdoor games such as bocce ball
Walk-in coolers
Outdoor commercial door
This project was supported, in whole or in part, by federal award number SLFRP0136
Awarded to Commerce RI by the U.S. Department of Treasury.