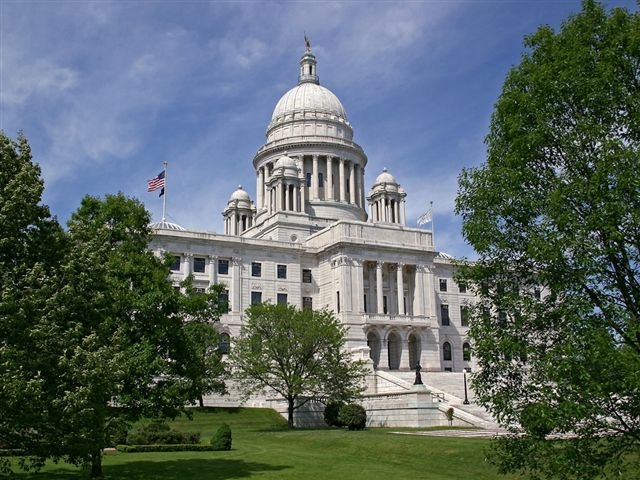 Every organization has a vested interest in knowing which legislation may impact your business. We are a recognized leader in monitoring that activity on your behalf., including federal, state and local levels.
Our contract lobbyist monitors and responds to more than 300 bills on your behalf during legislative session of the RI General Assembly. We regularly communicate with our members to keep them informed of key legislative concerns via Under the Dome, our government affairs e-newsletter.
We are proud to lead and partner with 10 chambers, representing over 7,500 businesses through the Chamber of Commerce Coalition.
CHAMBER COALITION MEMBERS
Central Rhode Island Chamber of Commerce
East Bay Chamber of Commerce
East Greenwich Chamber of Commerce
East Providence Chamber of Commerce
Narragansett Chamber of Commerce
Greater Newport Chamber of Commerce
North Kingstown Chamber of Commerce
Northern Rhode Island Chamber of Commerce
Southern Rhode Island Chamber of Commerce
Unemployment Trust Fund will be replenished $100 million. While this does not fully restore the fund to pre-pandemic levels, it is expected to decrease the UI tax rate by one schedule. Keep in mind that most employers have experienced an increase in wage bases; the rate may go down, but the overall tax may stay the same or increase.
The legislature did NOT pass the wage theft/misclassification felony bill.
The legislature did NOT pass any new significant labor bills like minimum wage, family leave expansion, employer contributions to TDI or TCI, workplace bullying, etc.
No tax increases were included in the budget
A last-minute bill to place an assessment on self-insureds and health insurance premiums to pay for psychiatric services for Rhode Island residents (currently paid for with a federal grant until June, 2023) did NOT pass.
Efforts to place additional data transparency requirements on businesses that use the internet for customers did NOT pass. This issue may be discussed over the fall with stakeholders.