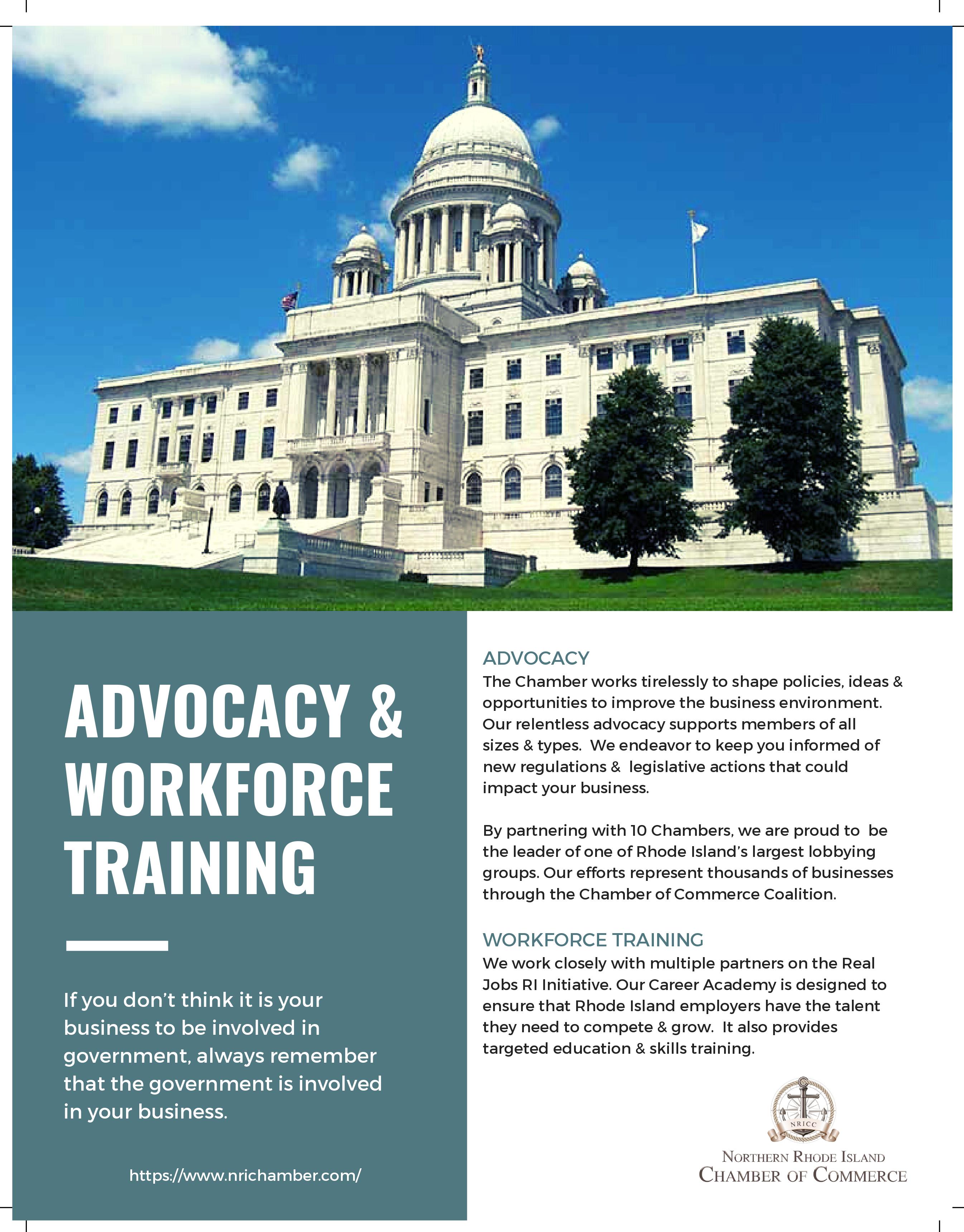 Every organization has a vested interest in knowing which legislation may impact your business. The Northern Rhode Island Chamber is a leader in monitoring that activity on your behalf. The Chamber monitors legislation at the. federal, state and local levels.
The Chamber has a contract lobbyist that monitors and responds to more than 300 bills on your behalf during legislative session of the RI General Assembly.
We regularly communicate with our members to keep them informed of key legislative concerns via Under the Dome, our government affairs e-newsletter
The Chamber leads and partners with 9 chambers to produce one of RI's largest lobbying groups in the state, representing thousands of businesses through the Chamber of Commerce Coalition.
Members of the Chamber Coalition:
Central Rhode Island Chamber of Commerce
East Bay Chamber of Commerce
East Greenwich Chamber of Commerce
East Providence Chamber of Commerce
Narragansett Chamber of Commerce
Newport County Chamber of Commerce
North Kingstown Chamber of Commerce
Northern Rhode Island Chamber of Commerce
Southern Rhode Island Chamber of Commerce